About Pasadena YES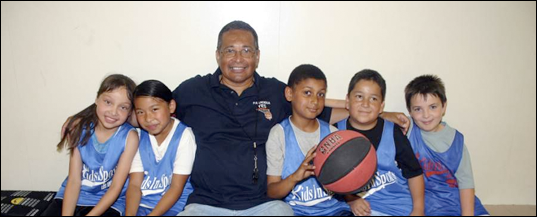 Based at Wilson Middle School on Pasadena's southeast side, Pasadena YES (Youth, Education and Sports) was created as an alternative to the win at all costs mentality of other sports programs offered in the area. Pasadena Yes brings together youth from diverse ethnic and socio-economic backgrounds. Players learn both sports and life skills. Parents are active both as board members and through their participation in the coaching ranks. Nearly 900 boys and girls ages 5 – 16 play basketball, soccer and volleyball. The club has strong relationships with its host school, and offers a Saturday tutoring program in addition to skills clinics, practices and competitions.
Congratulations to Jeff Brown
Congratulations to Jeff Brown, Pasadena YES Executive Director for his inclusion in Power of ONE by Traude Gomez and photography by Brian Biery. Click to read the excerpt from the book.